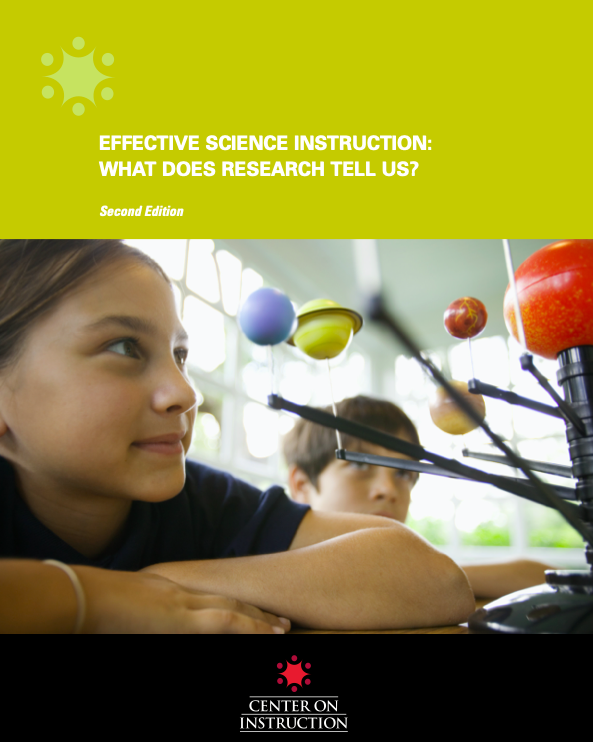 This brief endeavors to distill the research on science learning to inform a common vision of science instruction and to describe the extent to which K-12 science education currently reflects this vision. A final section on implications for policymakers and science education practitioners describes actions that could integrate the findings from research into science education.
This Second Edition of Effective Science Instruction: What Does Research Tell Us? provides more detailed information for users. In addition to updated examples, it describes the schema theory of learning and how each element plays a role in developing conceptual understanding. The summary section notes the overlap between the elements in science instruction.
The Center on Instruction hosted a workshop in May 2008 that highlighted the material in this brief. PowerPoint presentations and handouts from this meeting can be downloaded here.
CBI Effective Science Instruction
Effective Sci Instruction Brief 2nd ed