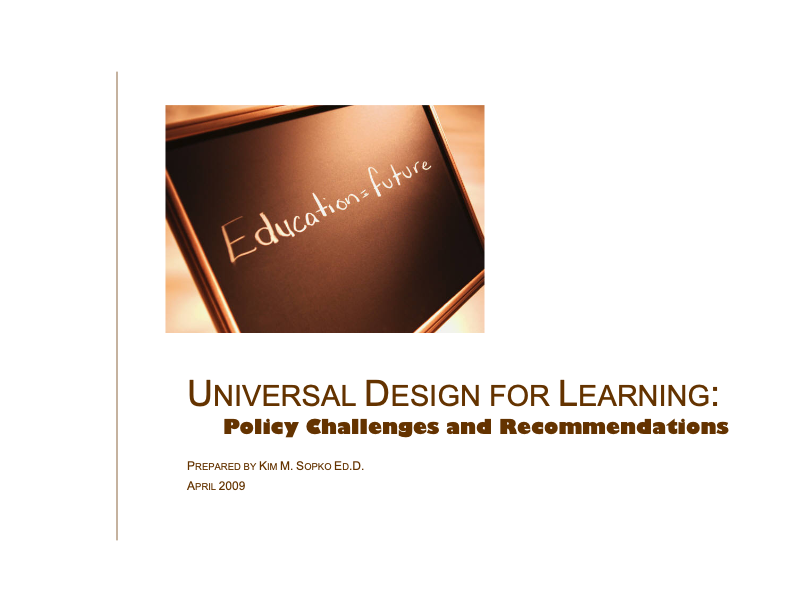 WordPress database error: [Can't create/write to file '/var/tmp/#sql_d4e6_1.MAI' (Errcode: 28)]
SHOW FULL COLUMNS FROM `wp_postmeta`
This policy forum proceedings document from Project Forum of NASDSE includes federal education regulatory language for UDL. It summarizes panel presentations from the higher education, state-level, local-level and national-level perspectives. It also includes suggestions and proposed strategies to improve policy to impact implementation of UDL discussed throughout the panel and during the subsequent group discussions.
UDL-PolicyChallengesandRecommendations