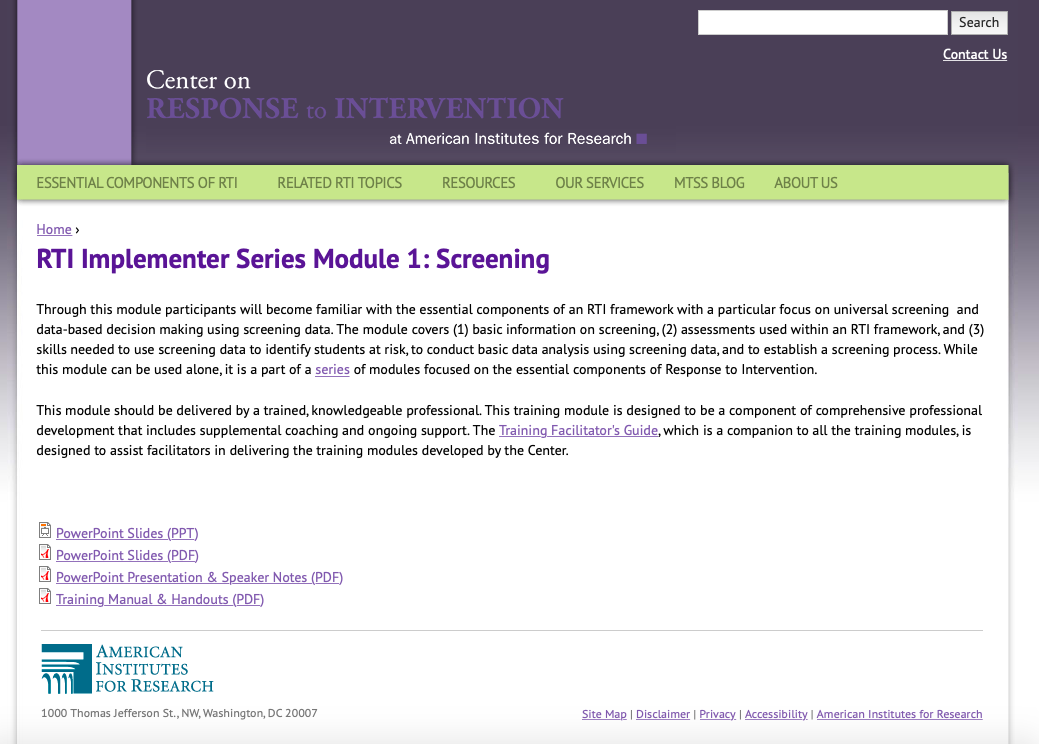 This resource, created by the National Center on Response to Intervention, allows participants to become familiar with essential components of an RTI framework with a particular focus on universal screening. The module covers basic information on screening, assessments used within an RTI framework, and the necessary skills needed to use screening data to identify students at risk, to conduct basic data analysis using screening data, and to establish a screening process.
This resource can facilitate the strengthening of instructional delivery for implementation of the College and Career Ready Standards (including Common Core State Standards) for all students.
These materials can support broader school improvement efforts, including the implementation of School Improvement Grants (SIG), by facilitating the use of student data to drive instruction.
To access this resource, click here. Module 2 (Progress Monitoring) is available here, and Module 3 (Multi-level Prevention System) is available here.