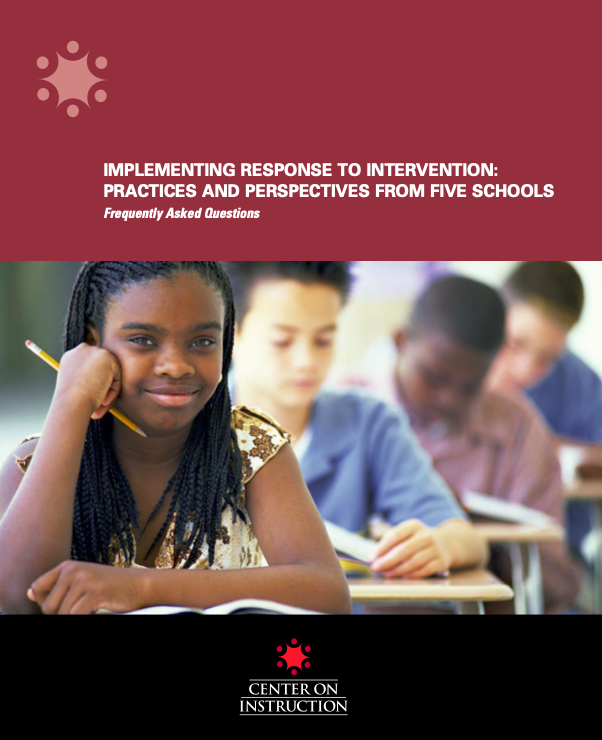 This document describes the school-level implementation of RTI at five schools across the country, with particular focus on instruction and the implementation of effective practices. A "frequently asked questions" (FAQ) format is used, with answers based on the collective experience of the five schools (three elementary, one intermediate, and one middle school) that are implementing elements of RTI, including evidence-based instruction, progress monitoring, structures for regulating the intensity of intervention, and professional development. Information on state-level implementation of RTI can be found in Conversations with Practitioners: Current Practice in Statewide RTI Implementation, which is also available for download on this website.
The Center on Instruction hosted a webinar in December 2007 to discuss the content contained in this document. The archived WebEx and the PowerPoint presentations can be accessed here.
These materials support the implementation of School Improvement Grants (SIG) by describing Response to Intervention in elementary and middle, identification of students in need of support and intervention, and the use of student data to drive instruction.
CBI Implementing Response to Intervention - Practices & Perspectives from 5 Schools
Implementing RTI Practices & Perspectives of 5 Schools