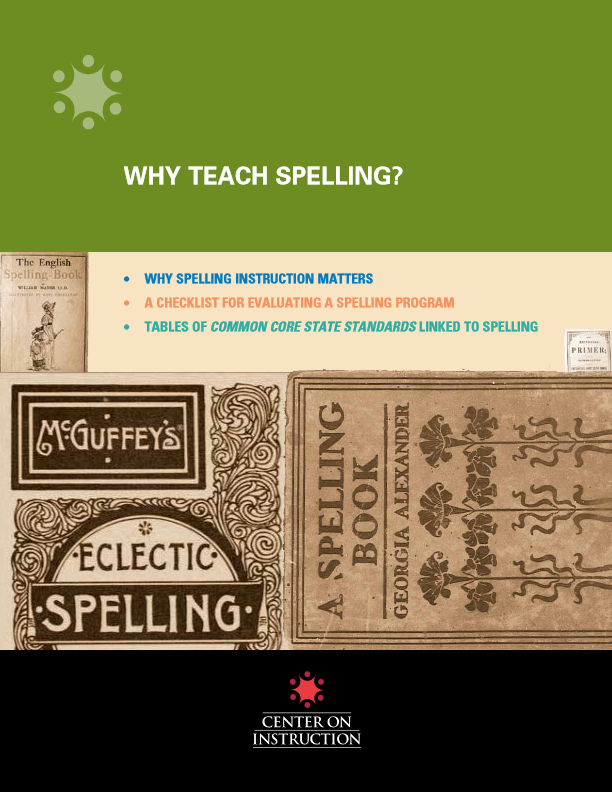 This resource is a compilation of three documents that support the teaching of spelling in today's schools: a discussion of "Why Spelling Instruction Matters", a checklist for evaluating a spelling program, and tables of Common Core State Standards that are linked to spelling instruction. For your convenience, we have also included a Word formatted file of the checklist that is downloadable for use in evaluating your own spelling program.
Deborah K. Reed, author of the publication discussed this resource in May 10, 2012 webinar, which is archived and available here.
This resource provides support in the alignment of instruction in schools that are implementing school Improvement Grants (SIG) and/or College and Career Ready Standards (including Common Core State Standards).
A Checklist for Evaluating a Spelling Program CBI Why Teach Spelling
Why Teach Spelling