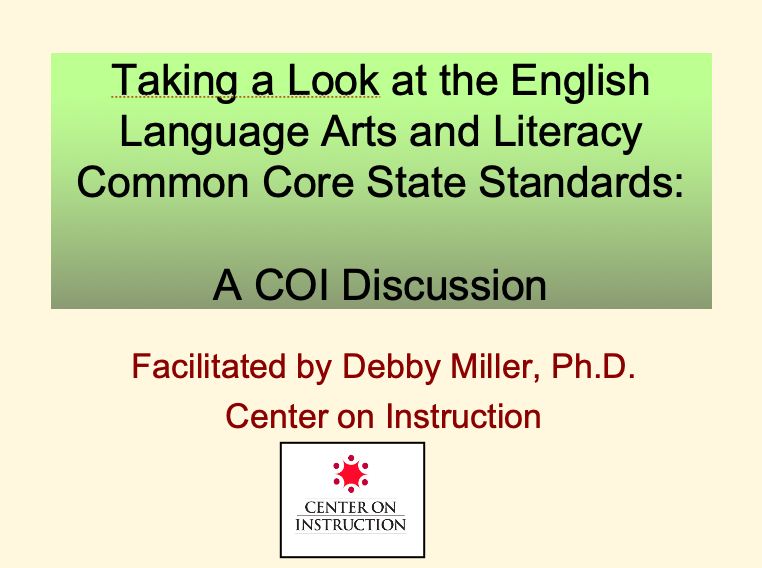 This webinar provides an overview and an opportunity to explore and learn more about the Common Core State Standards as they relate to English Language Arts and Literacy from kindergarten to college- and career-readiness.
These materials can facilitate the strengthening of instruction in schools that are implementing School Improvement Grants (SIG), as well as the College & Career Ready Standards (including Common Core State Standards).

The PowerPoint presentation is available for download below as well as a chart showing additional explanatory information with Common Core State Standards ELA Documents and a set of Reflection Questions from the webinar slides. To view the archived WebEx, click here.
CCSS Resource Webinar HO CCSS Webinar Reflection Questions