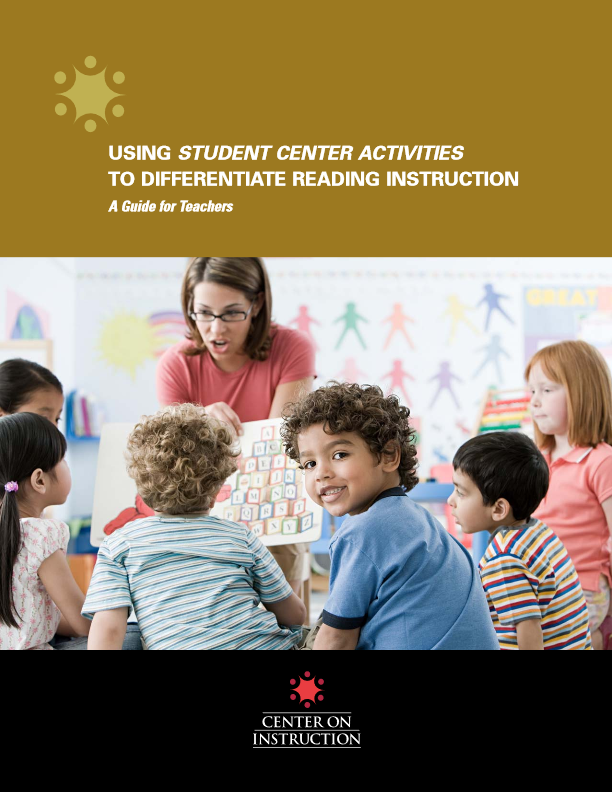 This guide describes a suite of Student Center Activities offering teachers a wide range of activities to engage students in differentiated reading activities during small-group work in the classroom. The activities target specific skills, scaffold student learning, and provide engaging practice to extend student learning and increase the time focused on critical reading skills at all levels of reading proficiency. Originally prepared for use in Florida schools, these activities are appropriate in any elementary school context and are consistent with scientific research on reading instruction.
These resources may assist instructional leaders and classroom instructors in schools that are implementing School Improvement Grants (SIG) and/or College and Career Ready Standards (including Common Core State Standards) as they plan differentiated instruction.
The Center on Instruction held a webinar on February 27, 2009, to introduce this guide, along with three other recently released elementary school level products, to identify how it might be helpful to RCCs in their work with states. The archived WebEx can be accessed here.
CBI Using Student Center Activities
Teacher Guide CBI Using Student Center Activities