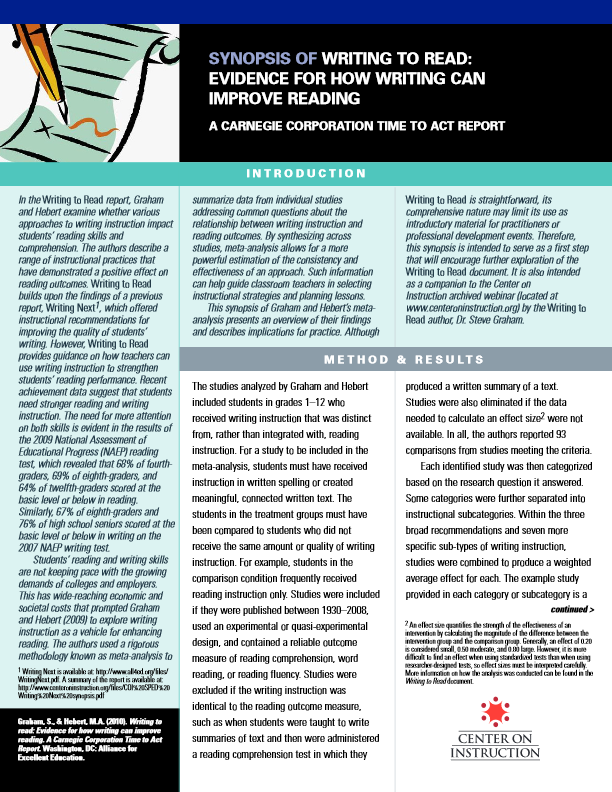 This synopsis of Graham and Hebert's meta-analysis presents an overview of their findings and describes implications for practice. It is intended to serve as a first step that will encourage further exploration of the "Writing to Read" document. The authors describe a range of instructional practices that have demonstrated a positive effect on reading outcomes and provide guidance on how teachers can use writing instruction to strengthen students' reading performance. The full report can be accessed here.
The Center on Instruction hosted a webinar on April 21, 2011, featuring Dr. Steve Graham, co-author of "Writing to Read". He presented an overview of the findings and described implications for practice. He also provided specific examples of how writing facilitates reading and reading development. The archived WebEx file can be accessed here. The PowerPoint presentation used during the webinar is available for download here.
These resources provide support in the alignment of instruction in schools that are implementing School Improvement Grants (SIG) and/or College and Career Ready Standards (including Common Core State Standards).