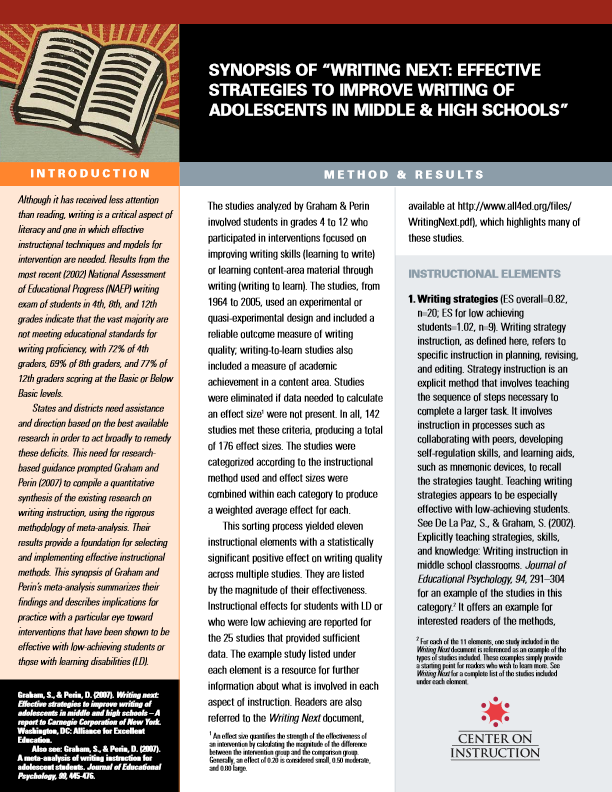 This synopsis distills the findings reported in "Writing Next", with special attention to findings for students with learning disabilities. It identifies 11 instructional strategies, listed in decreasing order of effect size. Although writing has received less attention than reading, it is a critical aspect of literacy and one in which effective instructional techniques and intervention models are needed.
The Center on Instruction hosted a webinar in February 2008 in which co-author Steve Graham described the results and implications presented in his report. The archived WebEx and PowerPoint presentation can be accessed here.
This resource can facilitate the strengthening of writing instruction for implementation of the College & Career Ready Standards (including Common Core State Standards) and support broader school improvement efforts, including the implementation of School Improvement Grants (SIG), especially for middle and high school students.