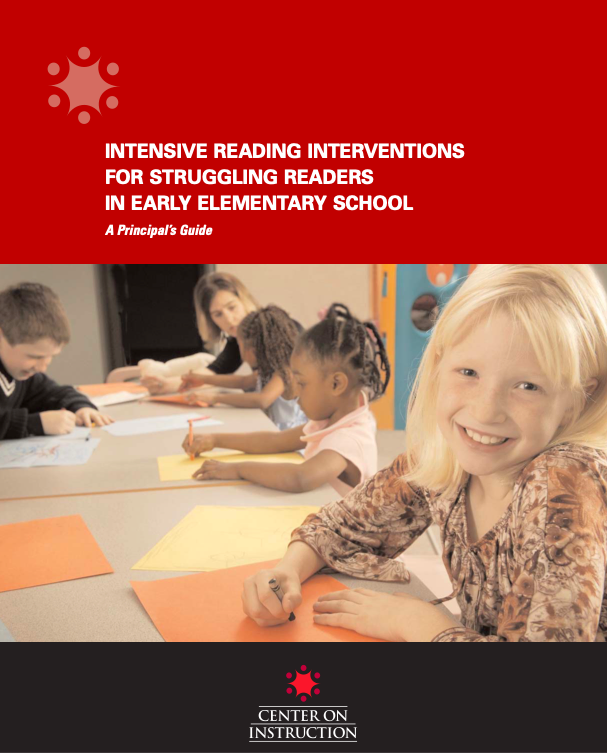 This guide provides information critical to developing and implementing an effective school-level intervention program. It is designed to suggest some guiding principles along with examples of how these principles can be operationalized to develop an effective school-level system for meeting the instruction needs of all students.
This guide may assist instructional leaders in schools that are implementing School Improvement Grants (SIG) and/or College and Career Ready Standards (including Common Core State Standards) as they plan effective elementary intervention programs that strengthen instruction.
In a May 2006 webcast, author Joe Torgesen provided an overview of this guide, which is available here.
CBI Intensive Reading Interventions for Struggling Readers in Early Elementary School
Principals Guide to Intervention