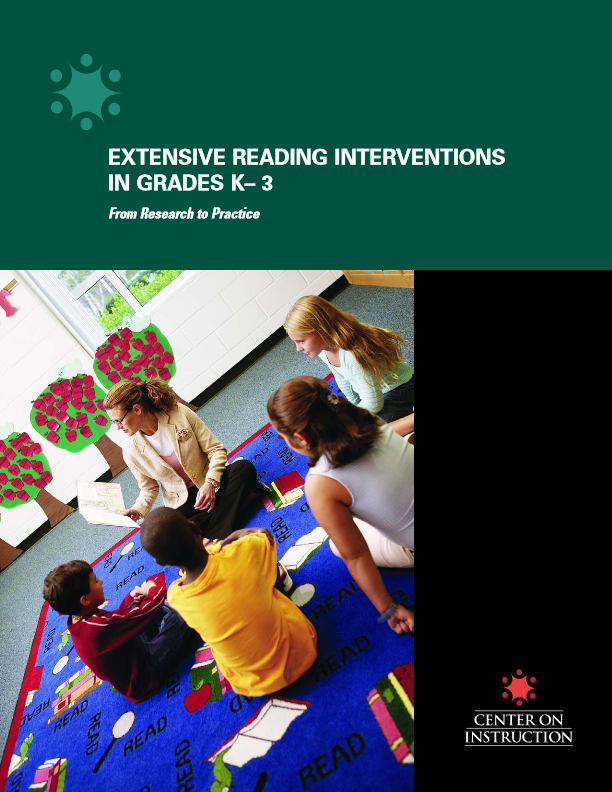 This report summarizes 12 peer-reviewed, high-quality research studies between 1995 and 2005 and synthesizes their findings on the effects of extensive reading interventions (comprising at least 100 instructional sessions) for struggling K-3 readers. It then explains the related implications for practice for students with reading problems or learning disabilities in an RTI setting.
This resource can facilitate the strengthening of reading instruction for implementation of the College & Career Ready Standards (including Common Core State Standards) and support broader school improvement efforts, including the implementation of School Improvement Grants (SIG),by accelerating the acquisition of basic reading skills for struggling students and students with disabilities in elementary school.
The Center on Instruction hosted a webinar in October 2007 to provide an opportunity for authors Sharon Vaughn and Jeanne Wanzek to discuss the implications identified in their report. The archived WebEx and PowerPoint presentation can be accessed here.
CBI Extensive Reading Interventions K-3
Extensive Reading Interventions