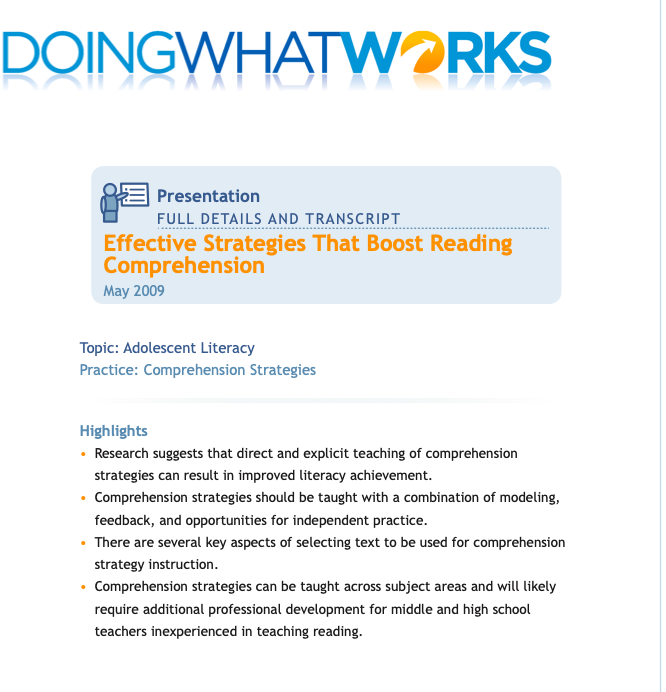 The Center on Instruction is a co-sponsor of the four regional School Improvement Grants (SIG) conferences held in April and May 2011. The fourth and final one, the Central SIG Conference, was held May 24-25 in Denver, CO and focused on Rural School Turnaround and Serving Native American Students.
Vicki LaRock (COI), Peggy Simon (Doing What Works), and Karen Toavs (ELA Teacher, Williston ND Middle School) presented Adolescent Literacy Instruction: Putting Research into Practice. The PowerPoint presentation and handouts used during the session, including tools from DWW, are available for download below.
Sheryl Turner (COI), Erick Punswick (Associate Superintendent, Leavenworth KS Public Schools), and Kim Malenoski (NCCC) presented Optimizing Teaching and Learning of Comprehension in the Elementary Setting. The PowerPoint presentation from their session is also available for download below.
COI-Math Director Russell Gersten, along with Angel Zickefoose (Math Coach, Billings MT School District), and Claire Gates (NWCC) presented Response to Intervention as a Tool in School Turnaround: The Situation in Mathematics. Their PowerPoint presentations are also available for download below.