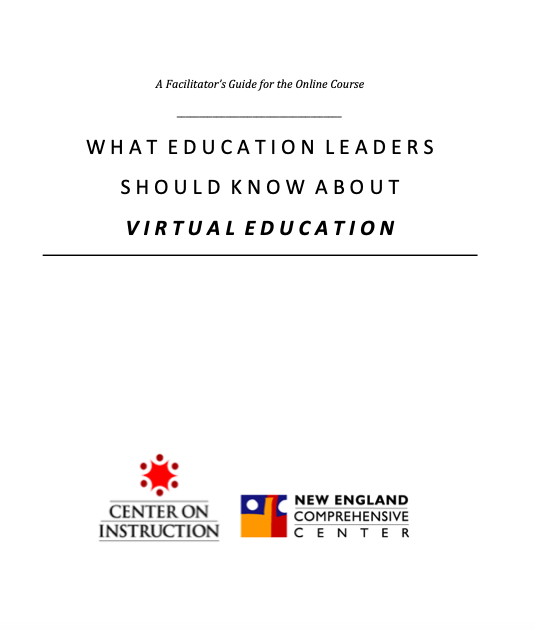 This Facilitator's Guide is based on What Education Leaders Should Know about Virtual Education, an online course designed by the Center on Instruction and the New England Comprehensive Center. The Facilitator's Guide demonstrates step-by-step how to build the course on a learning management system (LMS) and provides instructions on all phases of course implementation.
The three-module course includes:
• Module One: Introduces the national landscape of K-12 online learning at both the research and programmatic levels.
• Module Two: Focuses on how online content presentation and instructional strategies can be used to meet the needs of diverse learners.
• Module Three: Invites participants to consider their local policy needs through the exploration of existing K-12 online learning policies and programs.
If you would like to receive the Moodle course files that will allow you to build and deliver the course yourself on an LMS, please email your request to: coi-info@rmcres.com. However, the full text of the course is available for review in the Facilitator's Guide.
Facilitator's Guide for Online Course What Ed Leaders Should Know about Virtual Ed